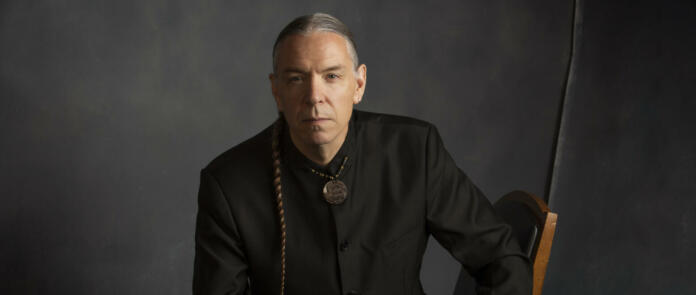 A citizen of the Chickasaw Nation in Oklahoma, Tate is one of 31 cultural ambassadors for the department's Bureau of Educational and Cultural Affairs. He will take part in the bureau's American Music Abroad (AMA) program, held virtually for its 2021-22 season. 
With the AMA program, Tate will embark on a month-long, multi-country virtual tour. It will include him giving public concerts, interactive performances with local musicians, lectures and demonstrations, workshops, jam sessions, and media interviews. 
Tate is guest composer, conductor, and pianist for the San Francisco Symphony Currents program, "Thunder Song: American Indian Musical Cultures" — and was recently guest composer for the Metropolitan Museum of Art's "Balcony Bar" program which featured his commissioned work "Pisachi" (Reveal) for String Quartet. 
He is a three-time commissioned recipient from the American Composers Forum, a Chamber Music America's Classical Commissioning Program recipient, a Cleveland Institute of Music Alumni Achievement Award recipient, and an Emmy Award winner for his work on the Oklahoma Educational Television Authority documentary, "The Science of Composing."
He has been commissioned by acclaimed ensembles such as the National Symphony Orchestra, San Francisco Symphony and Chorus, Dallas Symphony Orchestra, Detroit Symphony Orchestra, Minnesota Orchestra, Buffalo Philharmonic Orchestra, Oklahoma City Philharmonic, Winnipeg Symphony Orchestra, and South Dakota Symphony Orchestra.
Tate completed his Bachelor's degree in piano with Dr. Donald Isaak at Northwestern University and studied with Elizabeth Pastor and Dr. Donald Erb. at the Cleveland Institute of Music for his Masters on piano and composition.