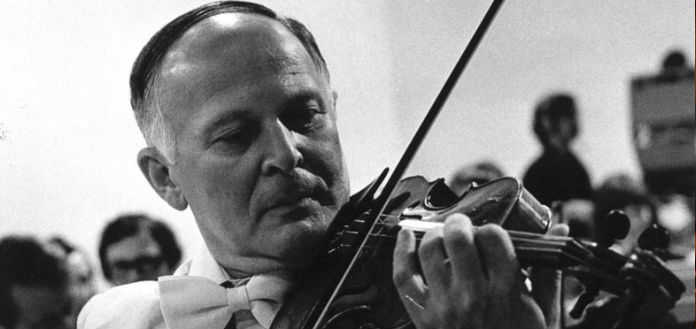 German-born Dutch violinist Theo Olof was born on this day in 1924 – 95 years ago.
A student of Oskar Back, Mr Olof served as long-term Co-Concertmaster of the Hague Philharmonic and the Royal Concertgebouw Orchestra – and held a distinguished teaching position at the Royal Conservatory in The Hague.
He passed away in October 2012 – aged 88.
THEO OLOF & DANIEL WAYENBERG | BRAHMS VIOLIN SONATA NO. 2 IN A MAJOR
Comments
comments