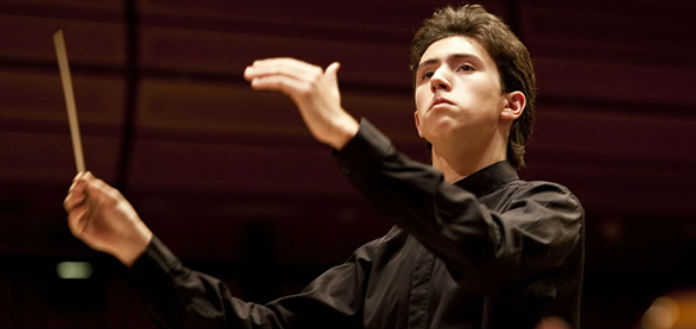 The Edmonton Symphony Orchestra, in Canada has today announced the appointment of 24 year old British conductor Alexander Prior as their new Chief Conductor - effective from the commencement of the 2017-18 season.
A recognized child prodigy, Alexander graduated from the St Petersburg Conservatory with Distinction aged just 17 - with two Masters Degrees in symphonic and operatic conducting - and composition.
"He's a remarkable musician … he's gregarious and exceptionally well-spoken, and a lot of fun ..." Symphony Executive Director Annemarie Petrov has said.
"... He already has this marvelous connection with the musicians ..." she has indicated.
Alexander will replace conductor Bill Eddins - who will step down as Conductor and Music Director at the end of the current season.