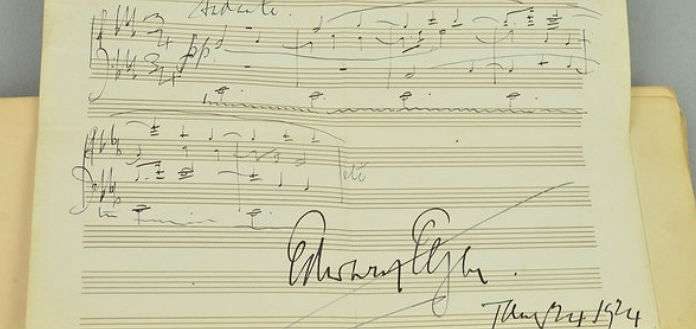 A previously unknown 1924 manuscript, written and signed by English composer Sir Edward Elgar, has this week sold at auction, in London, for £5400.
It's believed the single sheet 'Andante' melody, sold by Richard Winterton Auctioneers, was found amongst items of the late Ms Lydia Tabb, a British charity fundraiser - who passed away in 1983.
Other items sold in the Tabb auction included an autograph book containing the signatures of Charlie Chaplin, Sir Winston Churchil, radio inventor Guglielmo Marconi, and novelists Rudyard Kipling, Sir Arthur Conan Doyle and HG Wells.
"We understand that the purchaser intends to make the manuscript available to Elgar scholars in case anyone wants to examine it musically," auctioneer Richard Winterton has indicated.