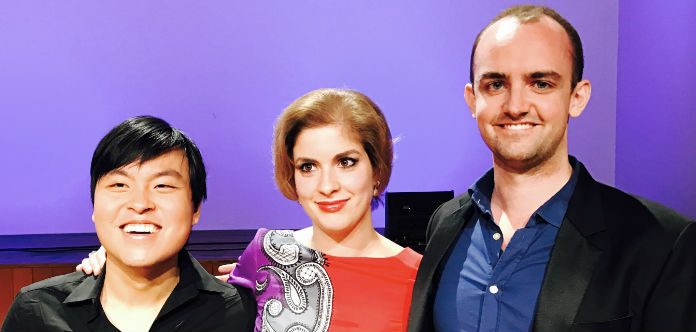 The 3 Finalists have, just minutes ago, been announced at the 2017 Michael Hill International Violin Competition, in Auckland, New Zealand.
The 2017 Finalists are:
Benjamin Baker (26, New Zealand)
Ioana Cristina Goicea (24, Romania)
Luke Hsu (26, USA)
For the Final round, to be hosted on the evening of Saturday 10th June at the Auckland Town Hall, each of the 3 Finalists will perform a major Romantic or 20th Century violin concerto - with conductor Giordano Bellincampi and the Auckland Philharmonic Orchestra.
The 2017 winner will receive NZ $40,000 (US $31,000), a recording on the Atoll label, an intensive New Zealand and Australia performance tour, a custom-designed suit or gown – and a personalised professional career development programme.
The Violin Channel will be reporting live from the Auckland Town Hall.
Rolling coverage of all 9 days available live and exclusively on The Violin Channel at: http://bit.ly/2qG0nSI
You won't miss a beat!