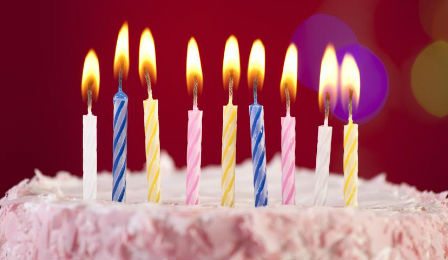 It has been announced today that Warner Music has agreed to a court settlement that will place the 'Happy Birthday" song in the public domain, as of March 14th, 2016 - following a three-year legal battle with a Los Angeles independent filmmaker.
The undisclosed settlement, which does not include any acknowledgement of any wrongdoing, is believed to include a $14 Million reimbursement to any people who have paid licensing fees for the song - stretching as far back as 1949.
"Happy Birthday" is believed to have come from a song called "Good Morning to All" - composed by Patty and Midred J Hill, in 1893.
Music publisher Warner/Chappell acquired it in 1988 for $22 Million — and has since collected up to $2 Million in royalties per year - for film and TV production licensing.
The current class action lawsuit was brought about by LA filmmaker, Jennifer Nelson in 2013 - after she was incorrectly charged $1500 to license the song.
"'Happy Birthday is finally free after 80 years … finally, the charade is over ... it's unbelievable!" Ms Nelson's lawyer, Randall Newman has said.
The song was projected to generate in excess of $15 Million of revenue over the next 15 years for the music label.
Further details of the settlement will be announced on March 14th.