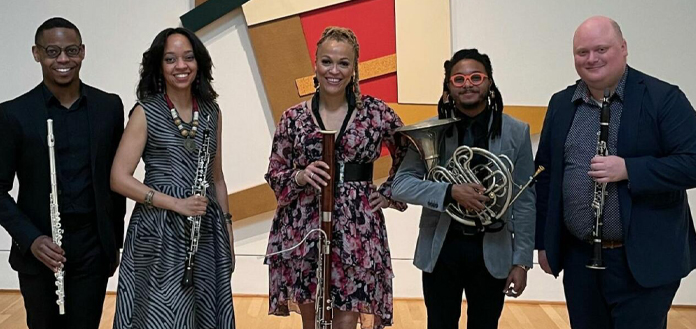 The quintet's appointment follows previous participation in residency activities and summer programs.
Imani Winds will work with student ensembles, as well as Curtis' wind studios. The quintet also brings a unique perspective to the Curtis scene, that of commissioning and working with community partners to create unique career paths.
"I am thrilled to welcome Imani Winds to our faculty," says Curtis President and CEO Roberto Díaz.
"Curtis has long been associated with excellence in orchestral training, but we also want to ensure that we're offering our students access to the broadest possible range of artistic influence. Imani Winds has set a great example of how to forge a unique career path, have meaningful community impact, and embody an entrepreneurial spirit throughout all of their work. We will all benefit greatly from having Imani Winds at Curtis."