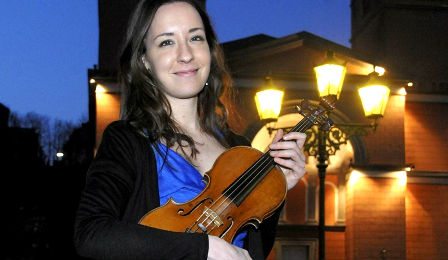 27 year old Iva Miletic, from Serbia has been awarded 1st prize at the 2015 Khachaturian International Violin Competition, in Yerevan, Armenia.
Joint 2nd prizes were awarded to David Arduhanyan from Russia and Andrea Obiso from Italy.
Joint 3rd prizes were awarded to Pierre Frapier from France and Mariam Vardanyan from Armenia
Iva will receive the one year loan of a 1825 J.B. Vuillaime, on generous loan from the Swiss Del Gesu Foundation, and a number of importance performance opportunities.