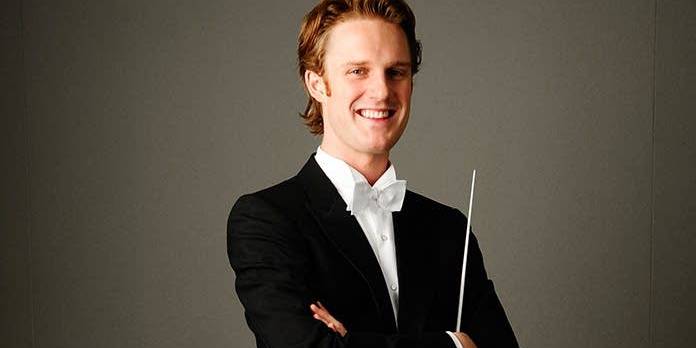 The Jacksonville Symphony Orchestra, in Jacksonville, Florida has this week announced the contract extension of Music Director Courtney Lewis – through to the conclusion of the 2023-2024 season.
The 36-year-old British conductor has previously served as Assistant Conductor to the New York Philharmonic, Associate Conductor of the Minnesota Orchestra and as a 'Dudamel Fellow' with the Los Angeles Philharmonic.
"Having the opportunity to work with Courtney was one of the things that drew me to the Jacksonville Symphony ... " Symphony President & CEO Steven Libman has this week said.
"Under his exemplary leadership, the orchestra's artistic product has blossomed ... I am thrilled to have the opportunity to continue working with Courtney over the next three years," he has said.
"At a time when everything feels unsteady, I am delighted to be able to make this announcement ... wach week I spend with the orchestra is one spent working with inspiring musicians for whom I have the utmost respect," Courtney has this week said.