Janine Jansen Cancels Upcoming South American Tour Due to Ongoing Arm Injury
Dutch violin soloist Janine Jansen has cancelled seven upcoming South American performances – due to an ongoing injury in her left arm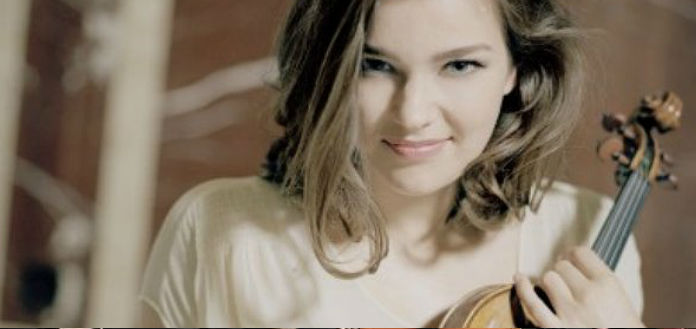 It has been announced this week that Dutch violin soloist Janine Jansen has cancelled seven upcoming performances in Sao Paulo, Buenos Aires, Rosario, Cordoba and Montevideo – due to an ongoing injury in her left arm.
The announcements comes just one week after the 41-year-old virtuoso was replaced by violinist Simone Lamsma at the Royal Concertgebouw Orchestra's season opening gala concert.
"I am so sad I had to cancel last week's concerts with the great Royal Concertgebouw Orchestra - and to miss playing for the truly loyal and warm audiences in Amsterdam and Dortmund ..." Janine has this week said via her social media.
"Due to an injury in my left arm, I have also regrettably been forced to withdraw from my upcoming first ever South American tour - with the Orchestre Philharmonique de Luxembourg and Gustavo Gimeno," she has said.
Janine has indicated she is hopeful of a return to her regular touring schedule shortly.
Simon Lamsma and Julian Rachlin will replace the South American tour dates, a spokesperson for the
Orchestre Philharmonique de Luxembourg has this week said.
We wish Janine a speedy and safe recovery.