Jonathan Leshnoff 'Violins of Hope' Prize Pack Winners Announced [ENTER]
And the winners are in! The following VC members will each be receiving a 'Violins of Hope' autographed CD, score and book packs
And the winners are in!
The following 5 lucky VC members will each be receiving a fresh-off-the-press 'Violins of Hope' personally-autographed CD, score and book packs - courtesy of our good friends as Naxos Records.
Each pack contains a CD copy of Jonathan's 4th Symphony Heichalos, performed by the Nashville Symphony on a collection of restored stringed instruments from the Holocaust – plus symphony score and 'Violins of Hope' book.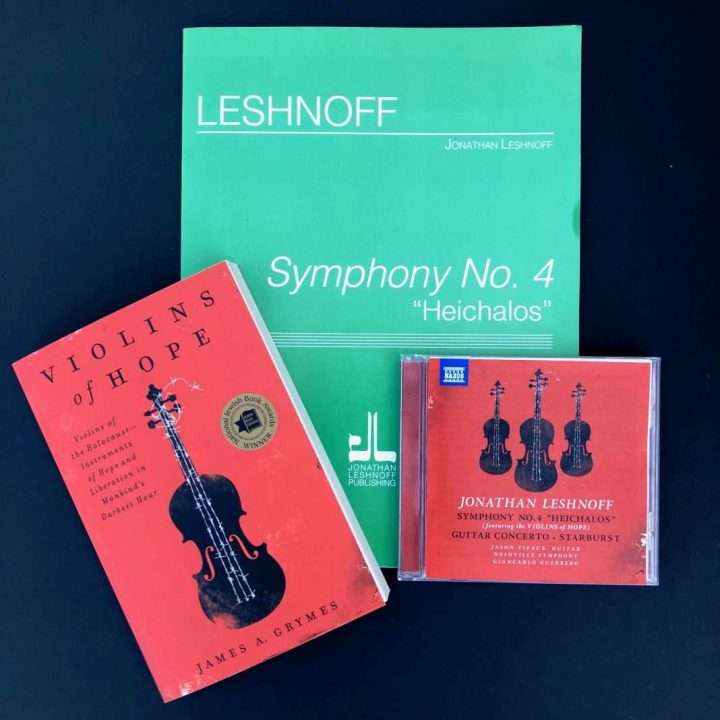 HaSan Calimli from Turkey
Molly Dumond from the United States 
John Enyart from the United States
Jayson Mangalino from the Philippines 
Richard Belt-Smith from the United States 
Congratulations to our winners and please stay tuned for more exciting VC giveaways.