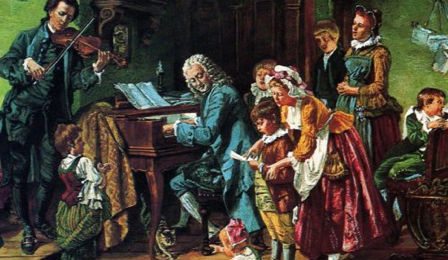 A new documentary, to premiere in London next week by Australian academic Martin Jarvis, is set to make the bomb-shell claim that a number of J.S. Bach's best-known compositions were in fact the work of his second wife, Anna Magdelena.
After conducting a 20 year investigation and scientific forensic analysis of the handwriting styles, Jarvis has concluded a number of Bach's works, including the 'Aria' from the 'Goldberg Variations', the first 'Prelude' from 'The Well-Tempered Clavier' and a number of his Solo Cello Suites were conclusively the work of his spouse.
Born in 1701, and married to Bach in 1721, Anna Magdelena was known to have transcribed for her husband in his later years, however Jarvis will argue the handwriting does not match the slowness or heaviness attributed to someone copying – and it's more likely that the inspiration has flowed from her mind.
'Written by Mrs Bach' will air as part of the 2014 BAFTAs in London.