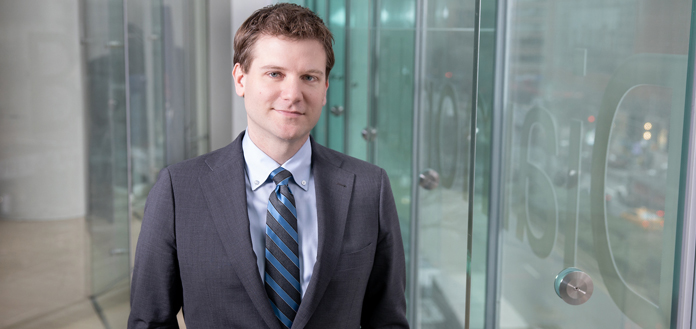 The Juilliard School, in New York City has this week announced the promotion of Adam Meyer to the conservatory's Provost - effective from July 1, 2020.
A graduate of the school, Adam currently serves as Juilliard's Director of the Music Division and as Deputy Dean of the College.
He will replace Ara Guzelimian - who stepped down in July of last year after serving as the School's Provost and Dean for the previous 13 years.
As the school's chief academic officer reporting directly to the President, the Provost oversees the faculty, students, program and curriculum development - and planning for the school's College, Preparatory and Evening Divisions.
"I am very pleased to announce Adam Meyer as our new provost after an extensive search process involving members of the Juilliard community and the performing arts and education worlds ..." Juilliard School President Damian Woetzel has this week said.
"Adam brings with him a profound dedication to excellence and to supporting faculty and students with a caring expertise that inspires trust and underlies his demonstrated leadership ... he has shown the ability to move forward important new initiatives emphasizing creativity and inclusivity while maintaining and reinforcing the core strengths that are the hallmarks of Juilliard," he has said.
"I am immensely proud to accept the honor of serving as Juilliard's next provost ... I feel very fortunate to be an alum of this school and to have been a part of its administration for the past nine years ..." Adam has this week said.
"I am continually inspired by the unparalleled excellence of our young artists, and motivated by the dedication and brilliance that defines our faculty and staff ... as I take on this new role, I look forward to partnering even more closely with President Woetzel and the entire community of students, faculty, and staff to help Juilliard write its next great chapter," he has said.