Kennedy Center to Host John Williams' 90th Birthday Festival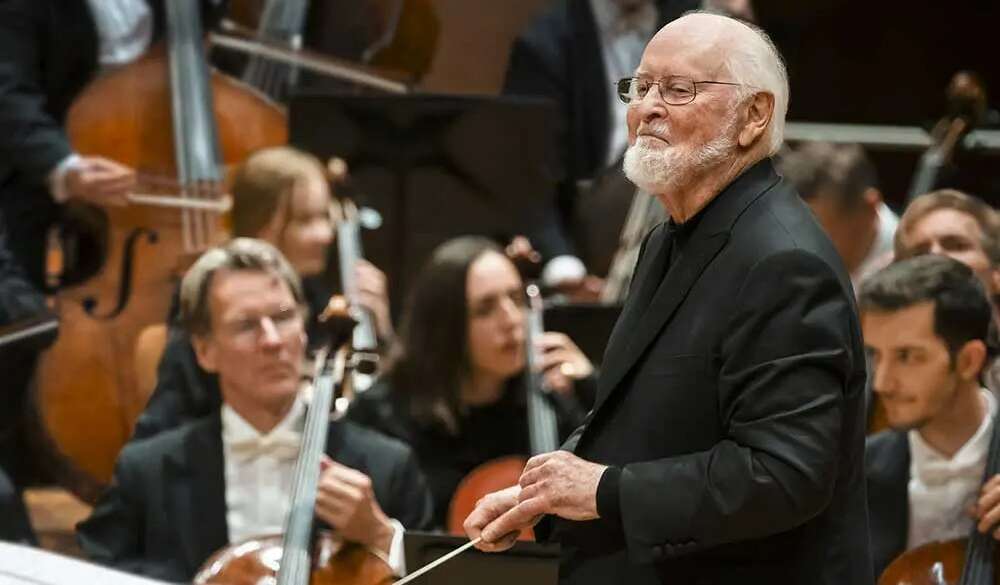 (Photo credit: Stephan Rabold)
John Williams has written some of the most recognizable film scores in history — including Star Wars, Jaws, Superman, Indiana Jones, Jurassic Park, Schindler's List, and Harry Potter.
A five-time Academy Award winner and recipient of 25 GRAMMY Awards, Williams is also a 2004 Kennedy Center Honoree. His 90th Birthday Celebration will feature his works performed across three evenings of events at Washington, D.C's Kennedy Center. 
In recognition of the 40th anniversary of Steven Spielberg's film E.T., on June 22, the movie will be screened and accompanied live by the National Symphony Orchestra (NSO) and Steven Reineke, principal conductor of the New York Pops.
On June 23, Williams will be the guest of honor for the 90th Birthday Gala Concert, involving performances by the NSO and conductor Stéphane Denève. They will be joined by Williams' long-time collaborators and special guests such as Spielberg, Yo-Yo Ma, and Anne-Sophie Mutter. This concert will also be a fundraiser for NSO's new endowment for music education. 
The final day of the festival will involve the NSO and Reineke performing the 1993 Oscar-winning classic, Jurassic Park, live to picture. Prior to this will be a unique pre-concert Q&A with Williams and Kennedy Center President Deborah F. Rutter.
"John's extraordinary music has transcended its original use in film to become part of the standard orchestral repertoire," said NSO's Executive Director Gary Ginstling in the press release. "The NSO is honored to celebrate an incredible body of work by one of America's favorite composers."
"Few people have been more influential in American music than John Williams," added Rutter. "I'm humbled by John's enthusiasm to hold his 90th birthday celebration here at the Kennedy Center during our 50th anniversary season, and delighted that in celebrating him, we are also launching a new fund for music education — something about which John is incredibly passionate," Rutter continued. "He is a lifelong friend of musicians and a staunch advocate for music education at all ages." 
Tickets for the "live to picture" concerts range between $29 –$99 and for The 90th Birthday Gala Concert, tickets start from $99. General sales will open on January 20 at 12 PM EST. 
For further information, click here.