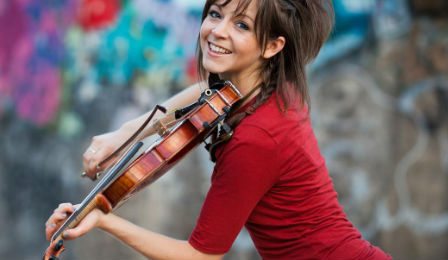 American electric dance violinist Lindsey Stirling has been announced today as 1 of 50 global artists recognised at the 2015 YouTube Music Awards, in Los Angeles.
Awarded based on growth in Youtube video views, number of subscribers and engagement over the past 6 months, Stirling shared the accolade with luminaries including Taylor Swift, Lady Gaga and Beyonce.
[video_lightbox_youtube video_id="aHjpOzsQ9YI" width="590" height="385" auto_thumb="1" ]
LINDSEY STERLING | CRYSTALLIZE | DUBSTEP VIOLIN ORIGINAL SONG
"The 50 artists selected were viewed more than 47 billion times and collectively have more than 164 million subscribers," YouTube have said in a statement.
Stirling has amassed more than 6.3 million subscribers and 945 millions views since joining the site in May 2007.
In 2014, Forbes magazine named the 28 year old one of '30 Under 30 in Music'.