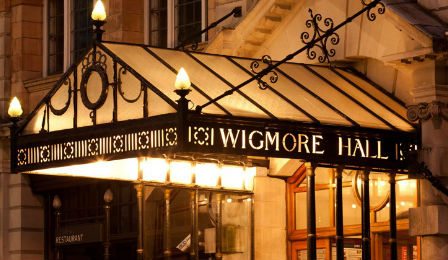 Wigmore Hall has announced the launch of a new, free web stream service - broadcast live from the renowned London chamber music venue.
The first concert, to be hosted on the 28th of January, will feature performances by the Armida String Quartet, German soprano Anna Lucia Richter and Italian baritone Andrè Schuen.
'People around the world want to engage with us and we are committed to sharing everything we do with the widest possible audience,' Wigmore Hall's Chief Executive, John Gilhooly has told The Violin Channel.
A full programme of 2015 Wigmore Hall live-stream events, including an April 21st Gala performance, will be announced in coming weeks.
The first live-streamed concert will commence at 8pm (GMT) on 28th January at: www.wigmore-hall.org.uk/live/stream.