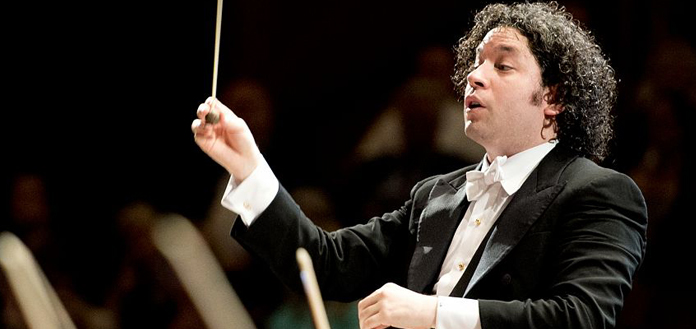 The Los Angeles Philharmonic has this week announced the contract extension of Music & Artistic Director, Gustavo Dudamel through to the conclusion of the 2025-2026 season.
The 38-year-old Venezuelan-born conductor has led the ensemble since 2009.
"We have completed a staggeringly successful Centennial year, so how better to celebrate than to confirm that Gustavo Dudamel and the LA Phil will continue to do great things together all the way into 2026 ..." LA Philharmonic Board Chair, Thomas L. Backman has this week said.
"I join the Board, and I suspect all of Los Angeles, in saying, Bravo Gustavo!" he has said.
"Looking back at the first decade in Los Angeles with my orchestra makes me indescribably happy ... I am full of expectation and energy as we open the next chapter of our artistic partnership - and I thank the Board of Directors for its continued trust in my vision for the organization," Gustavo has this week said.