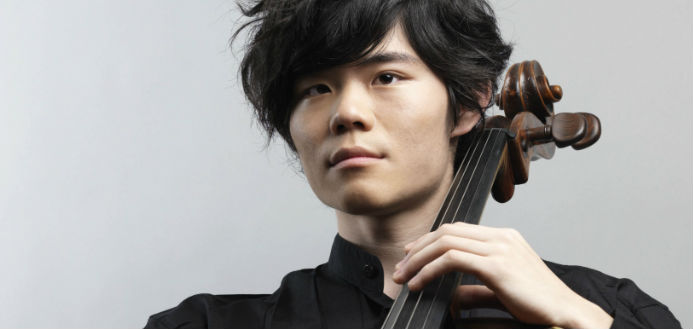 The 4 finalists have today been announced at the 2018 Lutosławski International Cello Competition – in Warsaw, Poland.
The 2018 Finalists are:
Yibai Chen (South Korea)
Oliver Herbert (United States)
Haruma Sato (Japan)
Michiaki Ueno (Japan)
For the final round, each candidate will present Witold Lutoslawski's Cello Concerto - plus either CPE Bach's 3rd, Antonin Kraft's or Haydn's 1st or 2nd Cello Concerti.
Open to international cellists aged 28 years and younger, a total of €25,000 will be distributed amongst this year's prize winners.
The 2018 jury comprises: Kazimierz Michalik, Andrzej Bauer, David Geringas, Louise Hopkins, Roman Jabłoński, Antonio Meneses, Ivan Monighetti, Kenji Nakagi, Pieter Wispelwey and Marcin Zdunik.
PICTURED: 2018 LUTOSLAWSKI INTERNATIONAL CELLO COMPETITION FINALIST, MICHIAKI UENO FROM JAPAN