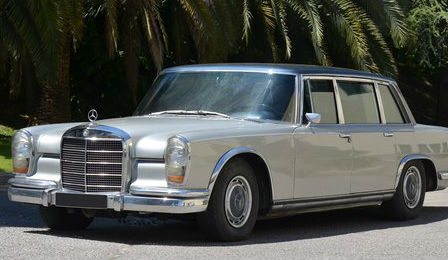 Legendary soprano Maria Callas' two Mercedes Benz limousines, used to transport her between performances in Europe, have sold at auction in Monte Carlo for more than US $240,000.
Auctioned by Artcurial, a leading French auction house, the 1967 twin Mercedes Benz 600 limousines were purchased by a European collector for US $114,588 and $128,736 respectively.
One of the cars was fitted with a radio in the back, custom built for singers.
"This evening the bids matched the scale of the Prima Donna's immense talent," Artcurial's Managing Director Matthieu Lamoure has told the press.