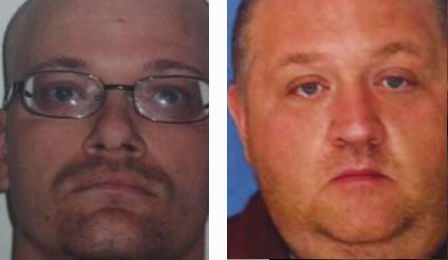 Two men have been arrested in Erie, Pennsylvania and charged with the murder of 61 year old New York freelance violinist, Mary Elizabeth Whitaker in Westfield, Chautauqua County on Wednesday.
Jonathan M. Conklin, 43 and Charles R. Stanford, 30 of unfixed addresses will both face one charge of murder each and a number of charges relating to property stealing, carjacking and credit card offences.
Police will allege Ms Whitaker interrupted a burglary in her Upstate New York summer home and was shot in the chest and leg before having her credit cards and car stolen.
Whitaker, a violin performance graduate from Indiana University had worked as a freelance musician in numerous orchestras and Broadway productions in the New York area for more than 3 decades – and had been a member of the Chautauqua Symphony Orchestra and Westchester Philharmonic for more than 25 years.
"The Westchester Philharmonic family is grief-stricken over the tragic and untimely death of our dear friend and colleague," Joshua Worby, the orchestra's Executive Director has said.
"Mary was a true and caring friend and an exquisite artist who was greatly loved - and will be missed," he has added.
Both men will face up to life in prison if convicted.