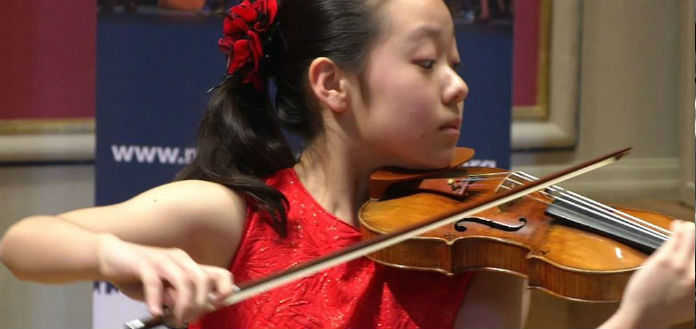 12 year old Yesong Sophie Lee, from the United States has been awarded 1st Prize at the 2016 Junior Menuhin Competition, in London
2nd prize was awarded to 13 year old Kevin Miura, from the United States/Japan.
3rd prize was awarded to 15 year old Johan Dalene, from Sweden.
4th and 5th prizes were awarded to 12 year old Na Kyung Kang, from South Korea and 15 year old Anne Luisa Kramb from Germany.
A student of Simon James, Hiro David and Jan Coleman in Seattle, Sophie is former 1st prize winner at the 2015 American MTNA National Junior Strings Competition
She will receive £5,000, a number of important European performance opportunities, plus the 1 year loan of a fine Italian violin – on loan from Florian Leonhard Fine Violins.
Full playback of all rounds available at: http://bit.ly/1FAXBQk.
Widely recognised as the world's leading competition for violinists under the age of 22, previous 1st prize winners include VC 'Young Artists' Chad Hoopes, Kerson Leong, Kevin Zhu and Rennosuke Fukuda.
The 2016 jury comprised: Chairwoman Pamela Frank, former laureates Julia Fischer, VC 'Artist' Ray Chen, Tasmin Little, Ning Feng and Joji Hattori – and pianist Jeremy Menuhin, violinist Dong-Suk Kang and Verbier Festival Director, Martin Engstroem.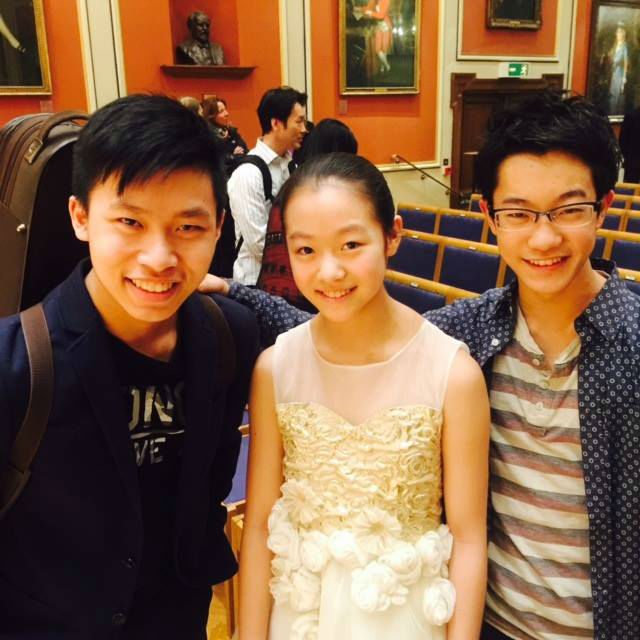 2016 Junior Menuhin Competition 1st Prize Winner, Yesong Sophie Lee from the United States - with 2010 and 2014 Winners, VC 'Young Artists' Kerson Leong and Rennosuke Fukuda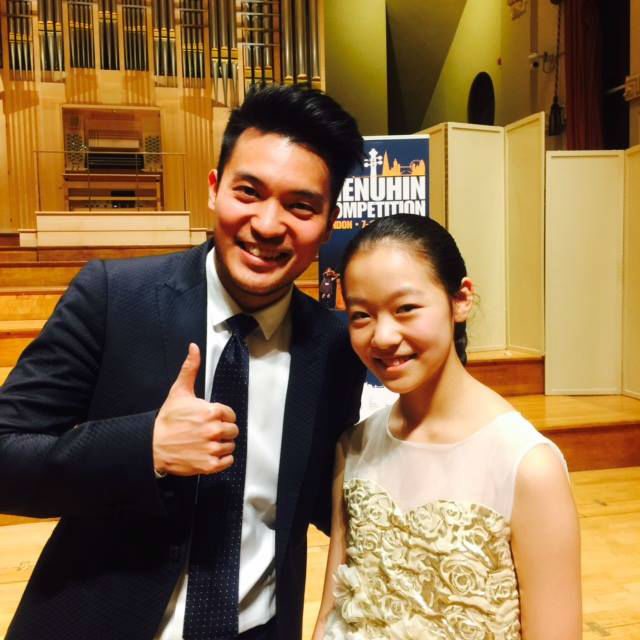 2016 Junior Menuhin Competition 1st Prize Winner, Yesong Sophie Lee from the United States - with 2008 Senior 1st Prize Winner and jury member, VC 'Artist' Ray Chen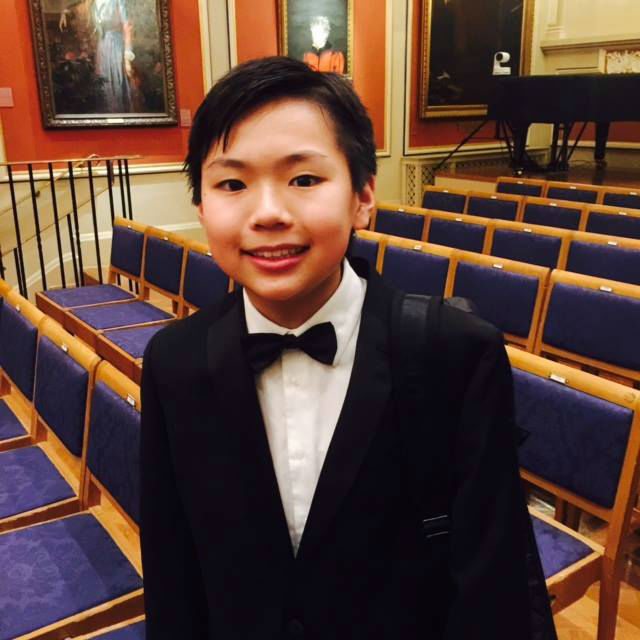 2016 Junior Menuhin Competition 2nd Prize Winner, Kevin Miura from the United States/Japan