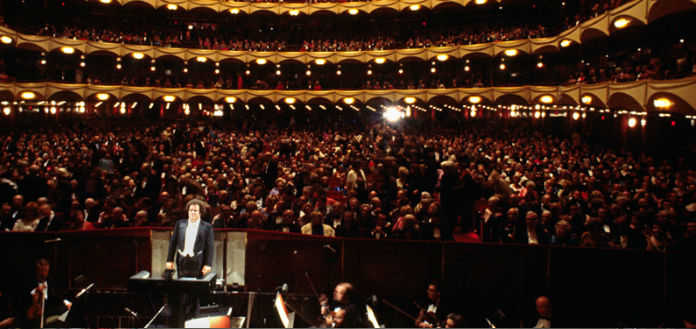 The Metropolitan Opera in New York City was forced to cancel two performance on Saturday following an incident where a fan threw human ashes in the orchestra pit - sparking a terrorism alert.
It is understood that at approximately 4.30pm, during the second intermission of the matinee performance of "Guillaume Tell'', a 52 year old Dallas man approached the musician's pit before sprinkling an unidentified power substance over the edge.
Following alerts from concerned musicians, The Lincoln Center building was immediately evacuated and police and courter terrorism units called to investigate.
It was later revealed the incident was part of a promise the opera buff had made to a late friend to leave his ashes around the major opera houses of the world.
The scare also caused the cancellation of Saturday evening's performance of Rossini's 'L'Italiana in Algeri' - as police were still completing their investigation.
"This guy is not a bad guy - he's really just a friend who lost his friend and is following out his wishes … " a Police spokesman has told The New York Times.
"We appreciate opera lovers coming to the Met …. we hope they won't bring their ashes with them in the future …" Met General Manager Peter Gleb has said.
It's understood the man has not been charged with any crime.