Mexico City's Orquesta Filarmónica de la UNAM Names Chief Conductor
French conductor Sylvain Gasançon will step into the role for an initial term of three years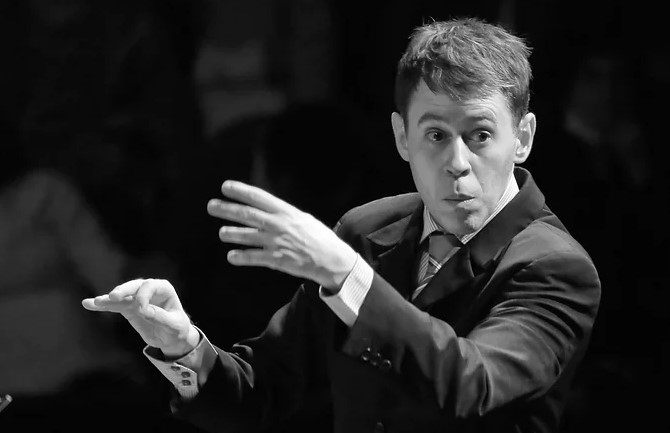 (Photo credit: Kike Barona)
The Orquesta Filarmónica de la UNAM (OFUNAM) has named the French conductor Sylvain Gasançon as its new Chief Conductor. He will begin in January 2023, with an initial term through to December 2025. Founded in 1936 and based at the Sala Nezahuacóyotl in Mexico City, the OFUNAM has previously been led by conductors such as Jan Latham-Koenig and Massimo Quarta.
Gasançon won first prize in the 2005 International Eduardo Mata Conducting Competition, as well as taking home second prize in the 2006 International Jorma Panula Conducting Competition.
A native of Metz, in north-eastern France, Gasançon began learning the violin at the age of five and studied at the Conservatoire Royal de Musique de Bruxelles with Endre Kleve. He then progressed to the Conservatoire National Supérieur de Musique de Paris, where he studied harmony, counterpoint, analysis, and orchestration, followed up with a master's degree in musicology at the Université de Paris.
Among his teachers and mentors are Gerhard Markson at the Mozarteum Salzburg, Gianluigi Gelmetti at the Fondazione Chigiana in Siena, Jorma Panula and Pinchas Zukerman at the National Arts Center of Ottawa, and Jorma Panula in Lausanne and Saint Petersburg.
"I am extremely pleased to announce my nomination as Musical Director of the OFUNAM in Mexico starting January 2023 for a three-year term!" wrote Gasançon on social media.