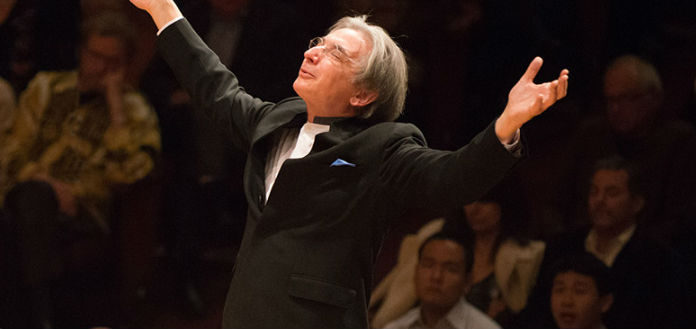 It has been announced today that conductor Michael Tilson Thomas is set to step down as Music Director of the San Francisco Symphony in June 2020.
The 2019-2020 season will mark both his 75th birthday and his 25th year leading the ensemble.
Following 2020, Maestro Tilson Thomas will assume the title of the orchestra's 'Music Director Laureate' - and will continue to conduct the ensemble a minimum of 4 weeks each season.
MICHAEL TILSON THOMAS | TCHAIKOVSKY | SYMPHONY NO. 4 | 4TH MVT | SAN FRANCISCO SYMPHONY 
"Michael Tilson Thomas embodies the personality and the spirit of San Francisco … serving for excellence in all that he does, creative and curious in nature, inclusive of all … and adventurous in his thinking," Symphony President Sakurako Fisher has said.
"Looking back over these decades I am filled with gratitude for the extraordinary artistic partnership I have had with the members of the orchestra … and for the warm and generous style of music making we have shared with all of our audiences," MTT has said.
"Having been a Music Director of an orchestra for most of my adult life and as I approach my 75th birthday, I feel this is an appropriate moment to set aside some of my administrative responsibilities and begin a new period of creative possibilities."
MICHAEL TILSON THOMAS | TCHAIKOVSKY | SYMPHONY NO. 4 | 4TH MVT | SAN FRANCISCO SYMPHONY