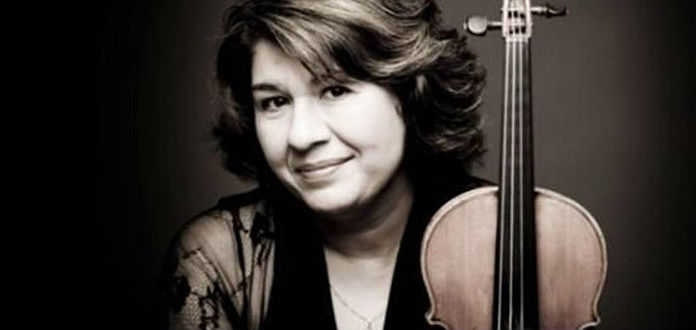 The Violin Channel recently caught up with respected Kronberg Academy pedagogue, violinist Mihaela Martin.
We sat her down for a fun game of 'VC 20 Questions' - to help gain some fun insight into the lady behind the legend.
MIHAELA MARTIN | VC 20 QUESTIONS | INTERVIEW
A student of Stefan Gheorghiu, Ms Martin is a former major prize winner at the Indianapolis, Tchaikovsky, Montreal, Queen Elisabeth and Sion International Violin Competitions. She currently serves distinguished teaching positions at the Kronberg Academy, Cologne University of Music and the Geneva Haute Ecole de Musique – and serves on the jury of a number of prominent international competitions.