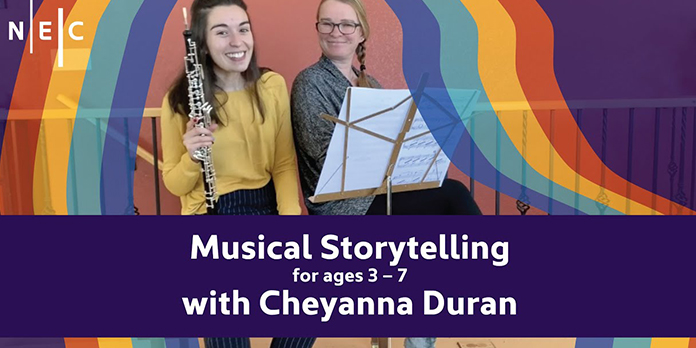 The New England Conservatory, in Boston, has this week released a new episode of their annual 2020 Musical Storytelling series.
This year held online, instead of live, the sessions feature a mix of musical storytelling sessions geared towards children aged 3 to 7 and their families.
Each video showcases the unique creative work of one of the school's Musical Storytelling Fellows – who have spent the school year training as teaching artists for preschools and early elementary classrooms.
This the fourth in the series, hosted by New England Conservatory oboist Cheyanna Duran, introduces us to the oboe and the story of "The Ugly Duckling!"
PREVIOUS
NEC MUSICAL STORYTELLING | Cellist Alex Fowler [EPISODE 1]
NEC MUSICAL STORYTELLING | Morgan Pope – 'The Wild and Wacky Bassoon' [EPISODE 2]
NEC MUSICAL STORYTELLING | Angela Wang – 'Meet The Violin' [EPISODE 3]
Comments
comments