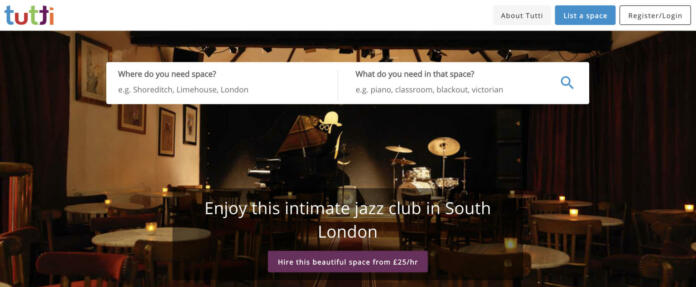 Serving South East London for now, Tutti is an online service that helps artists find affordable and suitable spaces — including homes, boats, and churches — for their creative projects in music, theater, dance, film, and photography.
The project is in a public beta stage, which it has been in since 2019, and will officially launch in 2022. Currently, the service offers nearly 1,000 locations in and around London. Among other criteria, users can filter by location, venue type, price, size, accessibility, equipment, and COVID precautions. They can book through the site or contact the venue independently.
During lockdown, Tutti redesigned its website to adapt to the pandemic, requiring that venues include information about masking and distancing requirements with their listing. Anyone can list a space and display pricing, photographs, and other information. The service has also built a social distancing calculator.
Tutti is the project of Gabriel Isserlis, the son of cellist Steven Isserlis. Those interested can learn more at tutti.space.