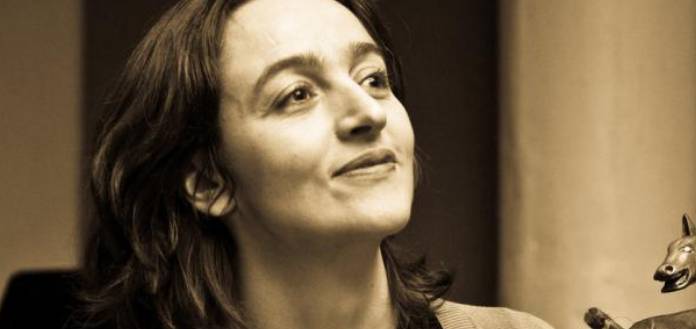 Grammy Award-winning Kronos Quartet performing the digital world premiere of Serbian composer, Aleksandra Vrebalov's 'ANTENNAE: a fragment' for string quartet and vocalist.
Premiered live on YouTube on the 14th of April, 2020 - under COVID-19 isolation.
"The original version of Antennae was commissioned by the Cleveland Museum of Art and was inspired by the museum's 'Virgin Eleousa' - a 15th-Century icon from the Byzantine period ..." Aleksandra has this week told The Violin Channel.
"I wrote it as a site-specific sound experience featuring monks from an Orthodox Monastery in Northern Serbia, 60 local singers, four trumpets, two organs from the Museum's collection, and percussion - but the world premiere, scheduled on March 27, 2020, was canceled due to the COVID-19 pandemic ..." she has said.
"I have collaborated with Kronos Quartet on more than a dozen pieces over 25 years and I got the permission from the museum to adapt a portion of Antennae for string quartet and vocal line - and they were generous in allowing Kronos and Monk Hierotheos to give a partial premiere of the work ..."
"During the first week of April 2020, Kronos members recorded their parts each in their home in San Francisco and Monk Hierotheos sent his recording of the Byzantine Chant from the Monastery ... my friend Shpira, an electronic musician and graffiti artist from Novi Sad, Serbia, assembled these home videos ..."
"We weren't sure where the process would take us, but we ended up making something that's true to the lonely uncertainty of this moment that defines our collective experience ... I hope that the care and compassion we felt for one another and the entire human family would stay with the listeners."
KRONOS QUARTET & MONK HIEROTHEOS  | ALEKSANDRA VREBALOV | 'ANTENNAE: a fragment' | 2020 VIRTUAL PREMIERE