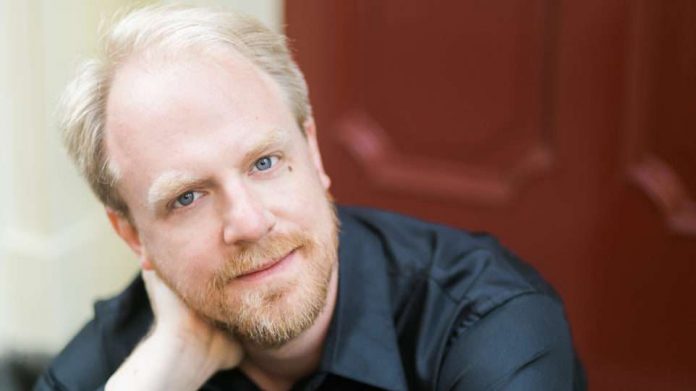 Violinists Mandy Wolman and Beverly Shin performing the world premiere performance of American composer Jeremy Gill's Lascia fare mi Duet for 2 Violins.
"Violinist Mandy Wolman approached me about composing Lascia fare mi and offered a rather unusual proposition … she wanted me to compose a musical counterpart to Bernardo Bertolucci's 1972 film Last Tango in Paris – which starred a 19-year old Maria Schneider and 48-year old Marlon Brando engaged in an unlikely and tragic affair … " Jeremy has told The Violin Channel.
"Lascia fare mi, translated often as 'leave me alone', is a 13-minute fantasy for two violins that plays in nine uninterrupted scenes … they are roughly inspired by those scenes from Last Tango in Paris in which the characters of Jeanne and Paul appear alone …" he has said.
"One of my primary motivations for writing music is to give excellent musicians challenging and rewarding music to perform and I've been honored by the time and attention to detail these great players have brought to my work."
Recorded live at National Sawdust, in Brooklyn – on April 4th, 2019
MANDY WOLMAN & BEVERLY SHIN | JEREMY GILL | 'LASCIA FARE MI' FOR 2 VIOLINS | WORLD PREMIERE PERFORMANCE | NATIONAL SAWDUST | 2019
Comments
comments