New York Philharmonic Cancels Appearances with Russian Conductor Tugan Sokhiev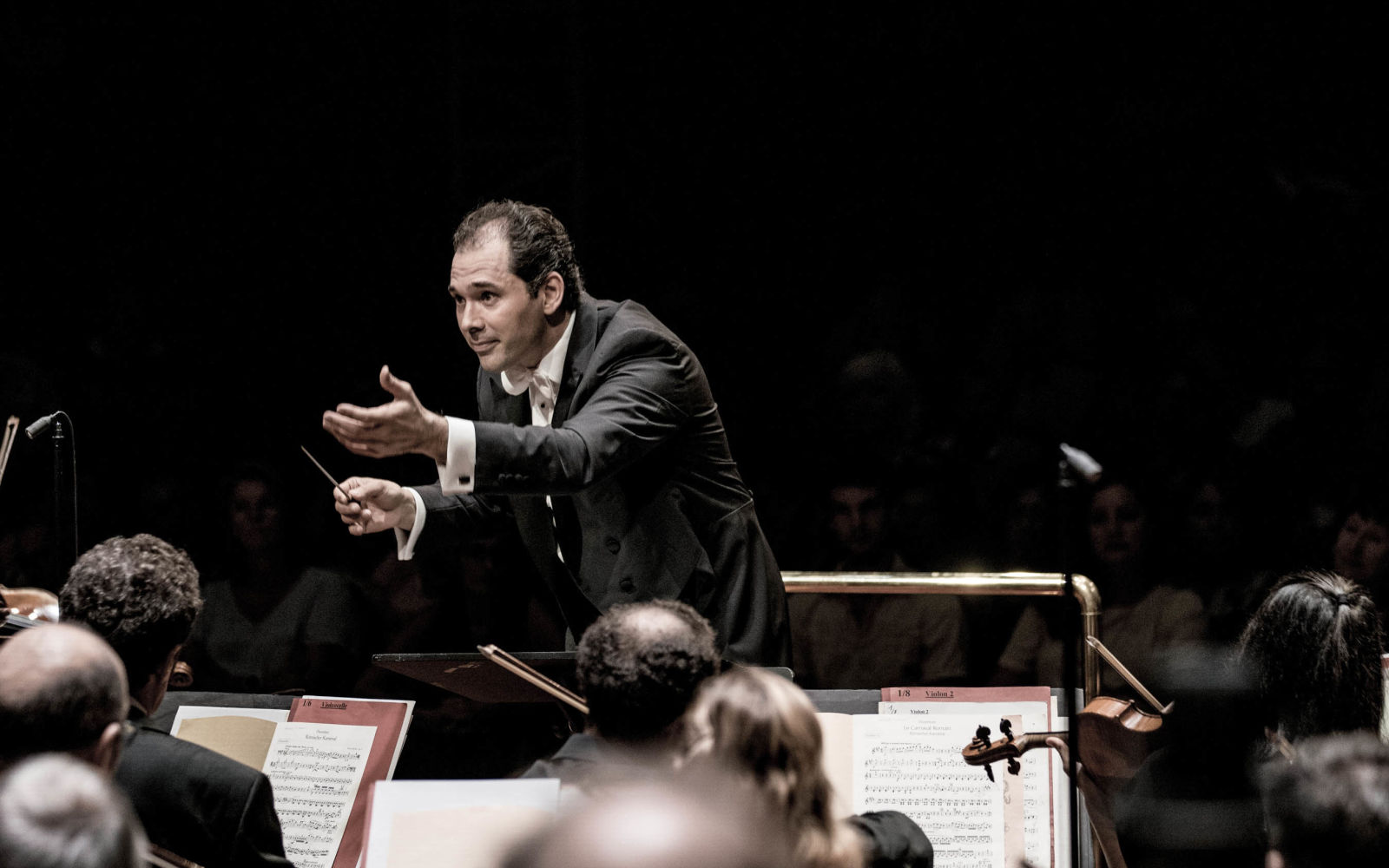 (Photo credit: Mezzo)
The New York Philharmonic has temporarily severed ties with the Russian conductor Tugan Sokhiev — due to his stance on how music organizations have responded to the war in Ukraine. The orchestra clarified that while they do not think it is appropriate for Sokhiev to appear in New York at this time, they have maintained their relationship with him and he will perform with the orchestra in the near future.
Sokhiev recently resigned from two of his major conducting positions, as Music Director and Principal Conductor of Moscow's Bolshoi Ballet, and from the equivalent role at the Orchestre National du Capitole in Toulouse, France. The decision came after the Toulouse orchestra's management requested that Sokhiev publicly clarify his stance on the war in Ukraine before his next performance with the orchestra.
In a statement on social media, Sokhiev expressed his regret that he had been "asked to choose one cultural tradition over another," and said he was concerned by a growing trend of orchestras renouncing not only musicians with links to Putin but also Russian composers and music in general.
Deborah Borda, the New York Philharmonic's president and chief executive, said that while the organization was happy to continue programming music by Russian composers, they were not able to continue working with any musicians who had ties to Putin or his government.
"Out of regard for the current global situation, and following discussions with Tugan Sokhiev, it has been mutually decided that Mr. Sokhiev's performances with the New York Philharmonic, March 31–April 2, 2022, will not take place," the Philharmonic's statement reads. "The Philharmonic very much looks forward to welcoming him next season. He will be replaced by Anna Rakitina in her Philharmonic debut."
"The decision with the New York Philharmonic was made mutually and Tugan Sokhiev is looking forward to his future engagements with the orchestra," wrote Sokhiev's manager Sylvie Bouchard.
"These are very nuanced decisions," said Deborah Borda. "One cannot make blanket decisions about this. It's not black or white."