Nicola Benedetti to Replace Janine Jansen for New York Phil Debut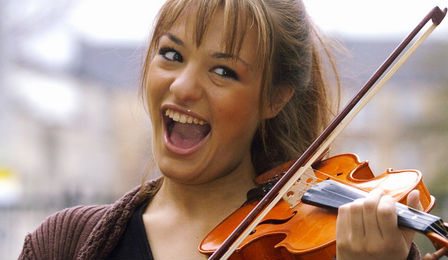 It has been announced today that British violinist Nicola Benedetti is set to make her New York Philharmonic subscription debut - after being flown in this week to replace an indisposed Janine Jansen for May 21st, 22nd, 23rd and 24th performances of Szymanowski's Violin Concerto No. 1 - with Maestro Vladimir Jurowski.
"Janine Jansen has been advised by her doctor not to play for at least a week," a statement has said.
Szymanowski's 1st Concerto was the work with which Nicola, 26 won the 2004 BBC 'Young Musician of the Year' Competition - and was also featured on her debut album.