NYC Opera Impresario Paul Kellogg has Died, Age 84
The opera impresario died of natural causes at a hospital in Cooperstown, New York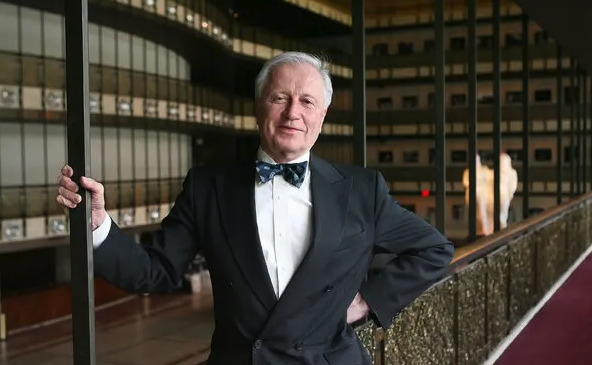 Mr. Kellogg joined the Glimmerglass Opera as their Executive Manager in 1979. In 1995, he was appointed General & Artistic Director. Under his direction, the company grew to produce four fully-staged productions each summer. He also helped with the opening of the Alice Busch Opera Theatre, a venue still used to this day, and aided in the establishment of the company's Young Artists Program, a premier training ground for singers.
In 1996, Mr. Kellogg was appointed General & Artistic Director of the New York City Opera. He took on the roles at the two companies simultaneously and built a special partnership between them, creating numerous shared productions, including Madama Butterfly, Falstaff, Tosca, and The Mother of Us All.
He left Glimmerglass in 2006 and the New York City Opera in 2007.
"It is with great sadness we announce the passing of Paul Kellogg, Glimmerglass Artistic General Emeritus," the Glimmerglass family said in a statement. "He was a beloved and visionary leader in the arts. His extraordinary artistic sensibility, his warmth and charm, and his commitment to humanistic values made him an inspiration to all with whom he came in contact. He will be sorely missed by his friends, colleagues and the whole opera community."
Our condolences are with Mr. Kellogg's family, friends, and colleagues.