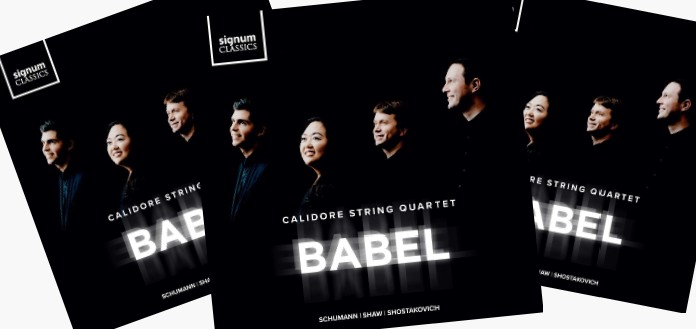 Signum Uk announced the release of New York-based Calidore String Quartet's new album: ''Babel''.
''This CD was inspired by a central theme of language and its intersection with music,'' violist Jeremy Berry this week told The Violin Channel.
''Schumann's third quartet opens the CD and the first two descending notes are Schumann singing his wife's name 'Clara'. Caroline Shaw delves deeply into the relationship between language and music.  She cleverly adapts the lilt and flow of spoken language as well as the language of computer code into musical form. Shostakovich's ninth quartet embodies the idea of a composer's voice overcoming censorship from government and rising above to be heard.'' he said.
''In a time of divisive rhetoric and polarized opinions, this album is a demonstration of composers overcoming strife, making connections from language to music, and singing their love.''