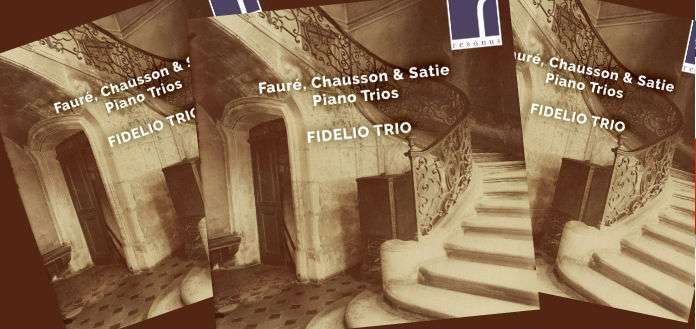 Resonus Classics Records has announced the release of the British-based Fidelio Trio's new album: Fauré, Chausson & Satie Piano Trios.
The disc features Chausson's Piano Trio in G Minor, Fauré's Piano Trio in D Minor - plus newly-premiered string trio arrangements of Satie's Messe des Pauvres and Le Piège de Méduse.
''Following on from our last Resonus release of Ravel and Saint-Saëns trios, we are continuing our exploration of French chamber music around the turn of the 20th Century ... it's a really fascinating time ... " the ensemble has told The Violin Channel.
''We just love this repertoire which is overflowing with melody and colour ... and it was brilliant to be able to include some of our ongoing Satie arrangements from our close composer friend, John White - an amazing Satie enthusiast in London," they have said.