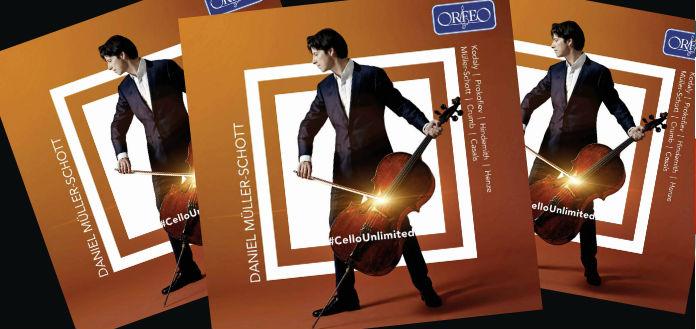 Orfeo Records has announced the release of German cellist Daniel Müller-Schott's new album: '#CelloUnlimited'.
The disc features Kodály's Solo Cello Sonata, Prokofiev's Solo Cello Sonata, Hindemith's Solo Cello Sonata Op. 25 No. 3, Hans Werner Henze's (b. 1926 - 2012) 'Serenade' for Cello, George Crumb's (b. 1929) Cello Sonata, Pablo Casals' 'Song of the Birds' - and Daniel Müller-Schott's newly premiered original cello work: 'Cadenza'.
''After Bach's Solo Cello Suites in the early 18th Century, nothing really happened in this special genre until Zoltán Kodály composed his gigantic Solo Sonata in 1915  .... the half-hour work stands out in our repertoire like Mount Everest ... " Daniel has told The Violin Channel.
"The other works on this disc by Prokofiev, Hindemith and Henze are all very personal choices ... they are pieces that I love and music which I have performed many times over the years - all over the world ...'' he has said.
''It's very exciting exploring the cello repertoire and these special treasures ... I think you will be surprised what the cello is able to express.''