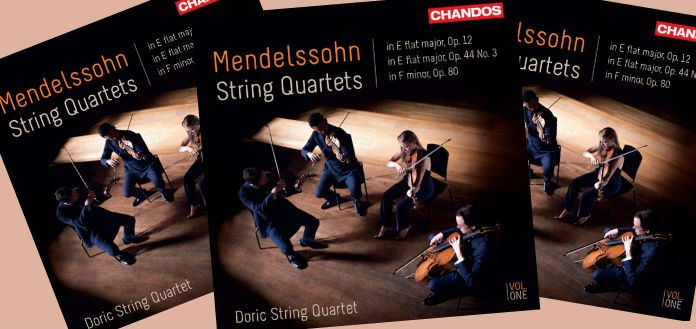 Chandos Records has announced the release of the British-based Doric String Quartet's new album: Mendelssohn String Quartets.
The double-disc set features Mendelssohn's String Quartets No. 1 in E Flat Major Op 12, No. 6 in F Minor Op. 80 - and No. 5 in E Flat Major Op. 44 No. 3.
'We had decided to focus on recording Mendelssohn and thought it be really interesting to chart his development through these 3 quartets ... an early, a middle and a late ..." violinist Alex Redington has told The Violin Channel.
'We hope people will listen to these extraordinary pieces and hear anew the exploratory nature of both his harmonic language and emotional range.''