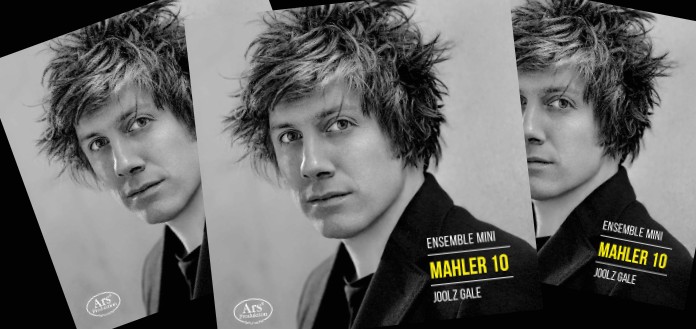 ARS Produktion announced the release of Ensemble Mini's new CD: "Malher 10."
"On the one hand, it felt like the perfect way to round off our Mini-Mahler project; to end with Mahler's final symphony having begun 10 years earlier with his 1st and 4th symphonies," Artistic Director Joolz Gale told The Violin Channel.
"On the other hand, the 10th Symphony, perhaps more than any other work, is particularly suitable for our concept of chamber music. With its fiendishly exposed virtuosity and sparse orchestration, the whole work is very emotional and can therefore become very powerful when each soloist plays with such extreme energy, concentration, and commitment."
"We hope listeners are taken on a journey through and beyond the world in which we live, from isolation to acceptance. After all, this symphony is Mahler's very last words; written by a soul that slowly drifts away to another place. The transparency of the symphony lifts us into a very transcendental soundworld that can give a beautifully epic aura of contemplation around the listener. The final movement alone is so overwhelmingly intense, agonizing, and magical that it feels like music from another universe. The listener can become positively immersed, almost hypnotized, in Mahler's narrative, as though in defiance of the human struggle and the life that distracts us."