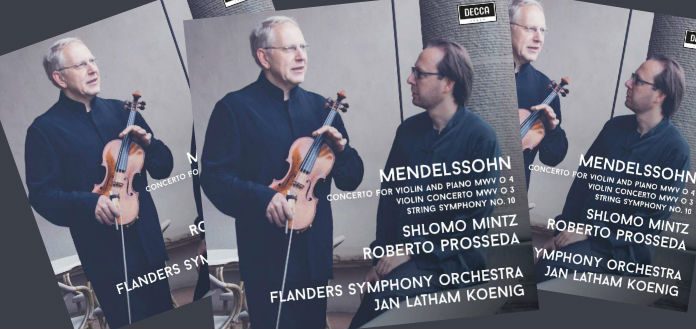 Decca Italy has announced the release of Israeli violinist Shlomo Mintz' new album: 'Mendelssohn'.
Recorded with pianist Roberto Prosseda, conductor Jan-Latham Koenig and the Flanders Symphony Orchestra, the disc features Mendelssohn's Concerto for Violin, Piano and Strings, Violin Concerto in D Minor – and 'String Symphony' No. 10 in B Minor.
"My inspiration for this disc was simply to perform and record these truly great, but relatively known, works of Felix Mendelssohn …" Shlomo has told The Violin Channel.
"Roberto and I used different editions for this recording, which I feel slightly changed the concepts of the concertos themselves, so our hope is our new interpretations will provide the listeners with a slightly altered but unique view."
Comments
comments