Diplomatic Pittsburgh Symphony in Discussions for Ground-Breaking Return to Iran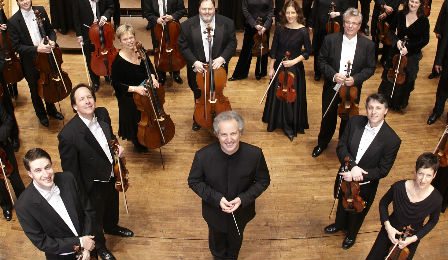 It has been announced that the Pittsburgh Symphony Orchestra is in discussions regarding a potential ground-breaking concert series in Iran this coming September.
The last time the Pittsburgh Symphony or any American orchestra performed in Iran was 1964, with the two countries since marked by a series of political stand-offs - including nuclear aspirations.
"A Symphony Orchestra can accomplish historic symbolic breakthroughs in the form of these kinds of missions of cultural diplomacy," The Pittsburgh Symphony's Senior Vice President Robert Moir has told the Pittsburgh Post-Gazette.
It's understood orchestra representatives will visit Tehran next month to begin formal discussions - but have acknowledged a number of large hurdles still remain including sanctions, security issues and visa considerations.
The Pittsburgh Symphony in 1987 and 1989 became the first American orchestras to perform in China and the Soviet Union - and in 2004 became the first American orchestra to play for Pope John Paul II at the Vatican.