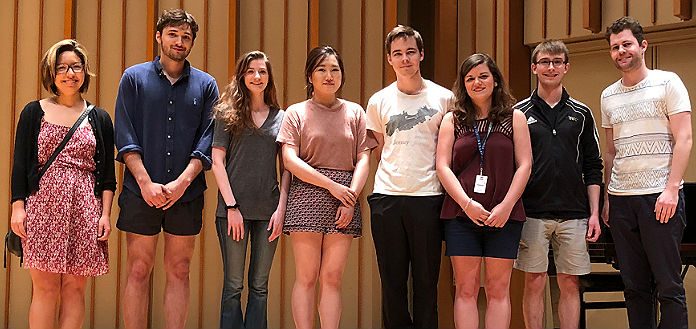 The 8 candidates progressing to the Semi-Final stage of the 2018 15th Primrose International Viola Competition have just minutes ago been announced – at the Colburn School in Los Angeles.
The 2018 Semi-Finalists are:
Erika Gray

(United States)

Hae-Sue Lee

(South Korea)

Zoë Martin-Doike

(United States)

Daniel Orsen

(United States)

Leonid Plashinov-Johnson

(United Kingdom)

Tobias Reifland

(Germany)

Mathis Rochat

(France/Switzerland)

Sarina Zickgraf

(Germany)
For the Semi-Final stage, each candidate will present a 50 minute recital - comprising viola and piano, and solo, works of their own choice.
Open to violists of any nationality 29 years and younger, the 1st prize winner will receive USD $15,000.
Presented by the Colburn School and the American Viola Society, previous Primrose International Viola Competition prize winners include violists Lawrence Power, Jennifer Stumm, Antoine Tamestit and VC Young Artist Matthew Lipman.
The 2018 jury comprises: Lars Anders Tomter (Chairman), Roland Glassl, Kazuhide Isomura, Nokuthula Ngwenyama, Xidi Shen and Jon Nakamatsu.
As the competition's official 2018 international media partner, The Violin Channel will be providing exclusive rolling-coverage – live from the venue.
You won't miss a beat!