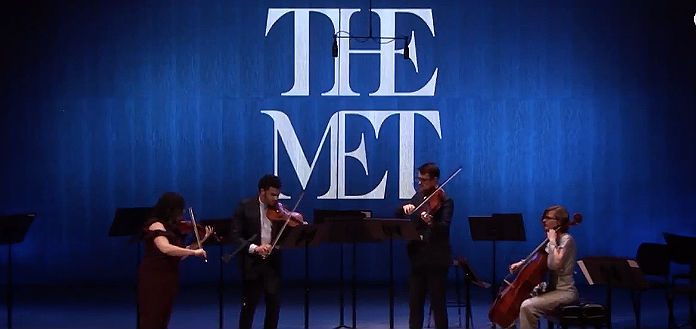 2017 archival performance of the PUBLIQuartet performing a reimagined version of Dvorak's 'American' String Quartet No. 12 - live from New York's Metropolitan Museum.
The group's concept was to bridge the gap between diverse musical genres through group improvisation.
The PUBLIQuartet recently took over VC - for a facebook livestream with their fans.
https://www.youtube.com/watch?v=eRmVElPfYzA&feature=youtu.be
PUBLIQUARTET | DVORAK | 'AMERICAN' STRING QUARTET NO. 12 | 4TH MVT | METROPOLITAN MUSEUM | 2017
PUBLIQuartet will perform contemporary works by Jesse Montgomery, Meredith Monk, Caroline Shaw and Jihyun Kim on February 24th at Washington DC's Sixth & I Historic Synagogue - presented as part of the Washington Performing Arts' 2018 'Sixth & I' series