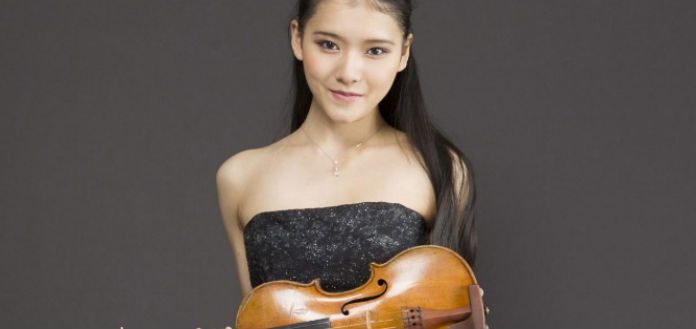 The 36 live-round quarter-finalists have today been announced for the 2nd Shanghai Isaac Stern International Violin Competition, to be held in Shanghai, China from the 10th of August to 1st of September – including 3 VC Young Artists.
The 2018 quarter-finalists are:
VC Young Artist Mone Hattori (Japan)
VC Young Artist Ji Won Song (South Korea)
VC Young Artist Nancy Zhou (United States)
Yurina Arai (Japan)
Marie Bégin (Canada)
Jiayi Chen (China)
Yige Chen (China)
Ellinor D'Melon (Jamaica)
Hiu Sing Fan (Hong Kong, China)
Shucong He (China)
Valerie Kim (United States)
Alina Kobialka (United States)
Miyeon Lee (South Korea)
William Lee (Taiwan, China)
Quanshuai Li (China)
Po-Yu Lin (Taiwan, China)
Ruifeng Lin (China)
Zhen Liu (China)
Petr Lundstrem (Russia)
Ashley Park (United States)
Diana Pasko (Russia)
Eva Rabchevska (Ukraine)
Arsenis Selalmazidis (Greece)
Dmitry Smirnov (Russia)
Olga Šroubková (Czech)
Sophia Su (United States)
Anna Tanaka (Japan)
Yun Tang (China)
Chang Yuan Ting (Canada)
Diana Tishchenko (Ukraine)
Chieri Tomii (Japan)
Jacqueline Tso (United States)
Jiazhi Wang (China)
Runyin Zhang (China)
Alex Zhou (United States)
Jin Zhou (China)
Open to violinists of any nationality, aged between 16 and 32, the 2018 1st prize winner will receive US $100,000. 
The 2018 jury will comprise: David Stern, Vera Tsu Weiling, Zakhar Bron, Martin Campbell-White, Glenn Dicterow, Augustin Dumay, Daniel Heifetz, Emmanuel Hondré, Sreten Krstic, Weigang Li, Siqing Lu, Dora Schwartzberg, Philip Setzer, Maxim Vengerov and Lina Yu.
PICTURED: 2018 Shanghai Isaac Stern International Violin Competition Candidate, 18-Year-Old VC Young Artist Mone Hattori, from Japan
Comments
comments