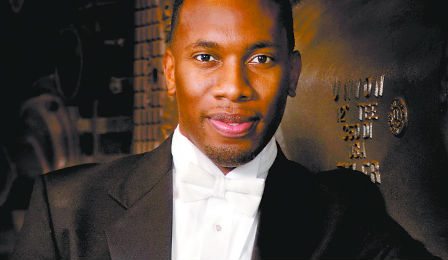 The Minnesota Orchestra has today announced the appointment of 27 year old, Roderick Cox - as their new Assistant Conductor.
A graduate of Northwestern University, Roderick has previously served as Assistant Conductor to the Alabama Symphony - and as a Conducting Fellow with the Chicago Sinfonietta.
"Many talented conductors applied for this position ..." Minnesota Orchestra Music Director, Osmo Vanska has said, "... Roderick emerged as a very musical conductor and demonstrated a great ability to connect from the podium with musicians and audiences."
He will succeed Courtney Lewis, who stepped down at the end of last summer - to serve as Associate Conductor with the Jacksonville Symphony.
In addition to acting as cover conductor, Roderick will also lead the Young People's Community and Outdoor Concert series.