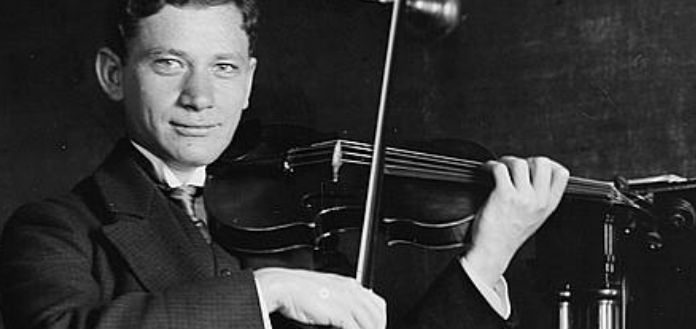 Russian-born violin virtuoso, pedagogue and composer Efrem Zimbalist died on this day in 1985 – aged 94.
A student of Leopold Auer, he is remembered as one of the finest concert violinists of the 20th Century.
He served as the long-time Director of the Curtis Institute of Music - his famed students included Aaron Rosand, Oscar Shumsky, Felix Slatkin, Joseph Silverstein and Shmuel Ashkenasi.
EFREM ZIMBALIST & HAROLD BAUER | BEETHOVEN | THEME AND VARIATIONS FROM THE 'KREUTZER' SONATA  | 1926