Semi-Finalists Announced at the 37th Klein Competition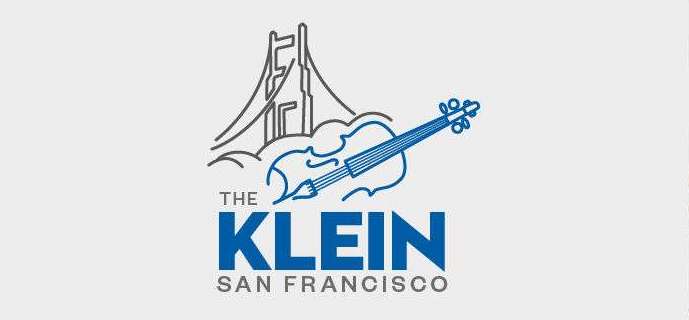 The San Francisco-based Klein Competition has announced the nine finalists for the competition's 2022 edition, who were selected from a list of 112 applicants. They are as follows:
Hayoung Choi

, violin, 20 (KOREA).
Attends McDuffie Center for Strings and studies with Amy Schwartz Moretti, Robert McDuffie, and David Kim
Sarah Chong, cello, 20 (CA).
Attends the Bienen School of Music, and studies with Hans Jørgen Jensen
Jacques Forestier, violin, 17 (CANADA).
Attends Mt Royal Conservatory; student of Patinka Kopec
Emily Hwang, viola, 16 (CA).
Attends San Francisco Conservatory of Music Pre-College; student of Dimitri Murrath
Andromeda Kepecs, violin, 18 (CA).
Attends the Menlo School and studies with David Chernyavsky
Gaeun Kim, cello, 20 (KOREA).
Attends the Juilliard School; student of Richard Aaron, Gautier Capucon
Han Lee, cello, 22 (KOREA).
Attends the Juilliard School; student of Joel Krosnick
Jaewon Wee, violin, 22 (KOREA).
Attends New England Conservatory; student of Donald Weilerstein
Sean Yu, cello, 17 (NY).
Attends the Juilliard School Pre-College; studies with Minhye Clara Kim
The competition, which has been running for over 35 years, is a prominent nurturing ground for young string players aged between 15 and 23. The competition offers a total of $30,000 worth of prize money, and in 2022, the players will be mentored by past winner and VC Artist Tessa Lark.
In 2022, the jury will be comprised of Richard Aaron, Christopher Costanza, Francesca de Pasquale, Daniel Stewart, Ian Swensen, and Barbara Day Turner. This year's commissioned work will be written by composer Gloria Justen.
Previous winners of the Klein competition include Jennifer Koh (1993), Vadim Gluzman (1993), Alban Gerhardt (1989), Tessa Lark (2008), and Nikki Chooi (2009).
The competition's semi-finals and finals will be streamed live here on The Violin Channel, starting from 10 AM on Saturday, June 4, and from 3 PM on Sunday, June 5.