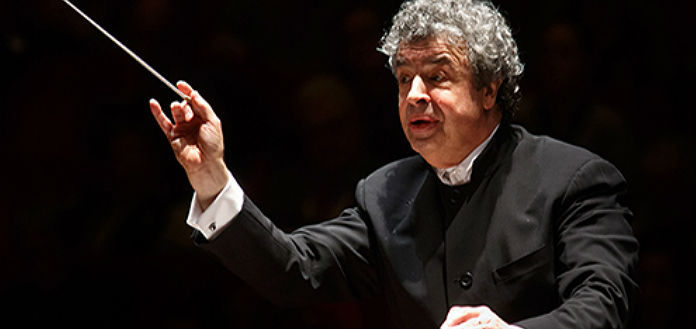 The Czech Philharmonic has today announced Soviet-born conductor Semyon Bychkov as their new Chief Conductor and Music Director - effective from the commencement of the 2018/19 season.
He will succeed Jiří Bělohlávek, who passed away from cancer in June of this year - aged 71.
"Maestro Bychkov brings out the very best in our musicians, as did his much-loved predecessor Jiří Bělohlávek, and he also shares many of the same values: uncompromising musical excellence, respect for tradition and a rare gift for communicating great music to the world," Philharmonic CEO David Mareček has said.
"When the orchestra and Czech government asked me to succeed beloved Jiří Bělohlávek, I felt deeply honoured by the trust they were ready to place in me ... " Maestro Bychkov has said. 
"There is no greater privilege for an artist than to become part of and lead an institution that shares the same values, the same commitment and the same devotion to the art of music," the 55 year old has said.
Conductors Jakub Hrůša and Tomáš Netopil have also been announced as the orchestra's new joint Principal Guest conductors - also effective from the commencement of the next season.
Bychkov currently holds the Günter Wand conducting chair with the BBC Symphony Orchestra - and holds the honorary Klemperer Chair of Conducting at the Royal Academy of Music