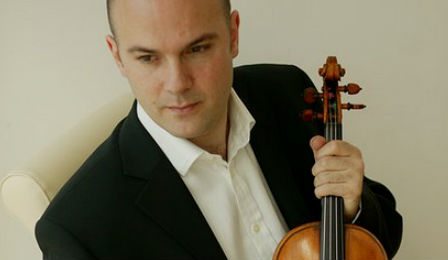 British violinist Simon Blendis has today been announced as the new joint-Leader of the London Mozart Players.
A former member of the acclaimed Schubert Ensemble, Simon has served leadership positions with the BBC Symphony Orchestra, Royal Philharmonic Orchestra, English Chamber Orchestra, London Sinfonietta and the Orchestra Ensemble Kanazawa.
He will take up the position effective immediately and share the role with Marieke Blanketsijn – who has led the ensemble since 2011.
Founded in 1949, the London Mozart Players is Britain's longest-established chamber orchestra – whose performances and recordings focus largely on the core repertoire from the Classical era.