Madrid's Teatro Real Opera House Set To Reopen July 1st
The Spanish Teatro Real Opera House, in Madrid, has announced its reopening on July 1st, 2020 - after months of lockdown due to the Coronavirus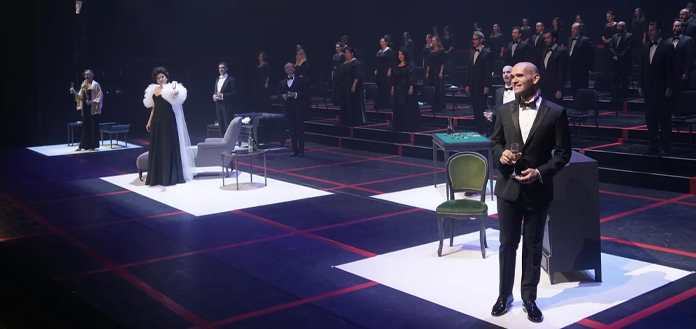 The Spanish Teatro Real Opera House, in Madrid, has this week announced its reopening on July 1st, 2020 - after months of lockdown due to the Coronavirus.
It will make its return with a scaled back concert version of Verdi's 'La Traviata' - becoming one of the first opera houses in the world to open since the pandemic.
27 shows have been scheduled for the month of July - each with limited capacity, in compliance with Spain's health protocols.
The staging will include a grid of squares of 2 by 2 meters drawn on the ground to keep the soloists at a safe social distance.
The 56 pit musicians will also play 1.5 meters apart from one another with a mask and an individual music stand - and wind players will have methacrylate panels placed in front of their instruments.
"There are people who prefer to sit with their arms crossed and wait until we return to normal ... and then there are theatres that prefer to try and conquer the normality that we find ourselves in ... " Theatro Real Artistic Director Joan Matabosch has said.
"This isn't an opera staged in normal conditions ... this is an effort by the Teatro Real to actively push for a progressive return to normality," she has said.