Housed in the spectacular 17th Century Palazzo Stradiotti building, elite-level students will be offered the unique opportunity to navigate their own post-graduate string performance education with additional exposure to musicological research, composition, violin making, music production, artist management, innovation, and technology courses.
The Stauffer Foundation and original Academy were founded in 1970 by Swiss philanthropist Walter Stauffer, with the core mission of providing one of the world's best training programs for string musicians, traditional violin-making, and musicology — which has stayed steadfast today.
The Stauffer Center for Strings will aim to not only focus on enhancing a player's performance, but also give its musicians a much broader perspective on what classical music is and what it can do.
It will offer tuition-free Artist Diploma programs for highly talented emerging young string soloists, string quartets, and concertmasters, who are about to embark on an international career.
"Like all industries, music, and especially classical music, needs to adapt with the times in order to stay culturally relevant and to ensure that careers are sustainable," new Stauffer Center for Strings Director General Paolo Petrocelli told The Violin Channel.
"Now, the demands of classical musicians are higher than ever, and not necessarily just in terms of one's musical and performance ability — performers also must be proficient in business. They must know how to utilize their resources to discover new and meaningful ways of engaging audiences and they need to learn how to record, and how to maintain relationships with presenters, and so much more," he said.
"The Stauffer Center for Strings will take an extremely integrated approach to our student's training, and it is our goal to send graduates into their professional careers armed with the tools they need not only to thrive in today's music industry, but to also recognize ways of improving upon it."
The inauguration of the new music center will take place on International Music Day, October 1, 2021. The Violin Channel will be coming to you directly in-person from Cremona, Italy for the opening ceremony and it will be streamed LIVE here on VC.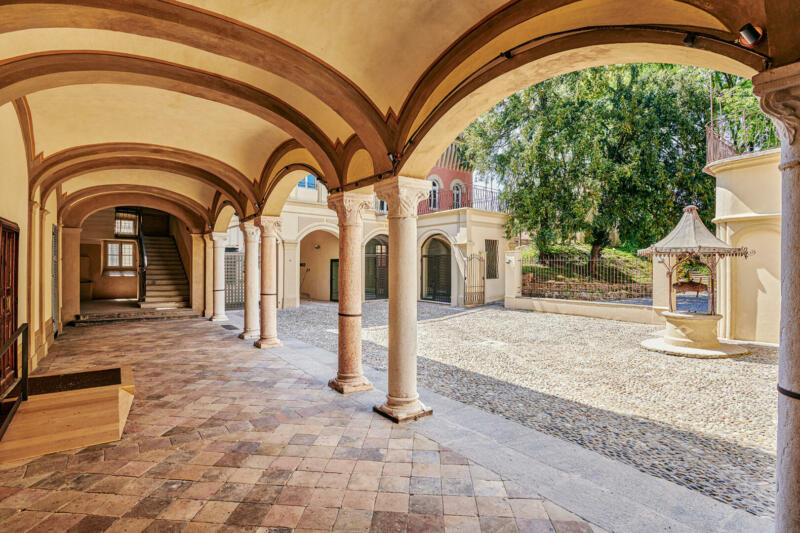 The center will also be streaming masterclasses and performances on The Violin Channel over the course of the academic year. These events will feature faculty and guest artists including Salvatore Accardo, Bruno Giuranna, Lisa Batiashvili, Daniel Hope, Aleksey Igudesman, Roby Lakatos, Viktoria Mullova, Julian Rachlin, Antoine Tamestit, Lawrence Power, Antonio Meneses, Sol Gabetta, Steven Isserlis, Mischa Maisky, Alisa Weilerstein, Franco Petracchi, and the Quartetto di Cremona.
The green-friendly new campus will also strive to utilize technology in order to become a sustainable plastic-free campus, with state-of-the-art optimized and streamlined energy usage.
"Cremona is the violin capital of the world, and our connection to that heritage makes Cremona the ideal location for a program such as this one. We can blend tradition with innovation while gathering some of the greatest musical minds together, and I feel strongly that this particular model will lead to some incredible endeavors in the landscape of the industry," Paolo Petrocelli said.