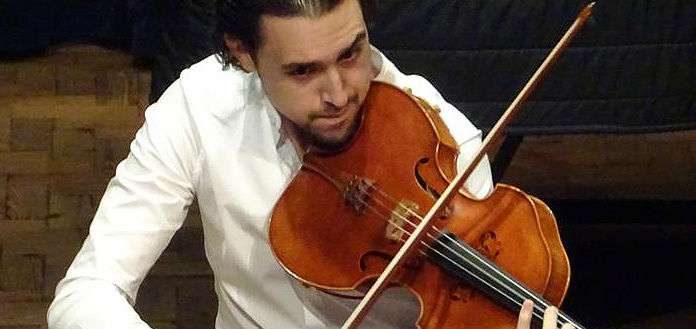 28-year-old American violist Paul Laraia has been awarded 1st prize at the 2019 Lionel Tertis International Viola Competition – in Port Erin, on the Isle of Man.
A graduate of the New England Conservatory, where he studied with Kim Kashkashian, Paul is a former 1st prize winner at the Sphinx Competition.
2nd and 3rd prizes were awarded to Yuchen Lu from China - and Paul Adrien Zientara from France.
Open to international violists 30 years and younger, Paul will receive €7,000, a debut recital at London's Wigmore Hall – plus a contemporary viola bow valued at €5,000.
The 2019 jury comprised: Yuri Bashmet (President & Jury Chairman), George Caird, Carol Rodland, Danusha Waskiewicz and Mikhail Zemtsov.
Previous 1st prize winners include: Cynthia Phelps and Paul Neubauer – and VC Young Artists Timothy Ridout, Ziyu Shen and Milena Pajaro-van de Stadt.